Ex-international, Peter Rufai for 5th of Akogun Annual Football Competition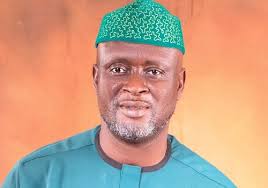 By: Adeboye Ado
Nigerian ex-international, Peter Rufai, will attend a football competition organized to discover football talents in grassroot areas of Akoko in Ondo State.
"We are glad to inform you that a Nigerian Ex-International and one of the best Goalkeepers of the Super Eagles, Peter Rufai will be on ground on the day of the final match as the Special Guest of Honour", Akogun Omole stated in a statement.
Omole, a former member of Ondo State House of Assembly, who noted that the inimitable feats of Rufai would inspire the young footballers to diligently pursue their career to the peak, described the ex-footballer as an ambassador of many conglomerates.
The statement partly read, "Akogun Football Competition is an annual Football Event which has been single handedly sponsored by Hon.Akogun Olugbenga Omole since 2018 to discover Football Talents in the Grassroot in Akoko Area of Ondo State.
"This year Competition started on the 26th of June and the final match will be played on Friday 4th August,2023,20 Clubs are participating in this year edition.
"Just like we do every year ,we bring a successful footballer who is an household name in Nigeria,this will serve as an inspiration to the young footballers in the grassroots and the best amongst the footballers in the tournament will have the opportunity of horning his skills in the football academy of the Ex-International and a career as a professional footballer is guaranteed.