Adesunloye Adekanye: The Rising Profile Of An Akure Son
By: Niyi Akerele
Mr. Adesunloye Adekanye, 39 years old, has been in business development and management for over a decade and he is a Partner at Vista Advisory, a multi-disciplinary advisory firm based in Lagos with expertise in Finance, Infrastructure, Healthcare and Technology. 
The major experience of Sunloye, as he's fondly called, lies in strategizing, project delivery and leading cross-functional teams to bring about quality project completion, business optimization and improvement in strategy by making expert recommendations.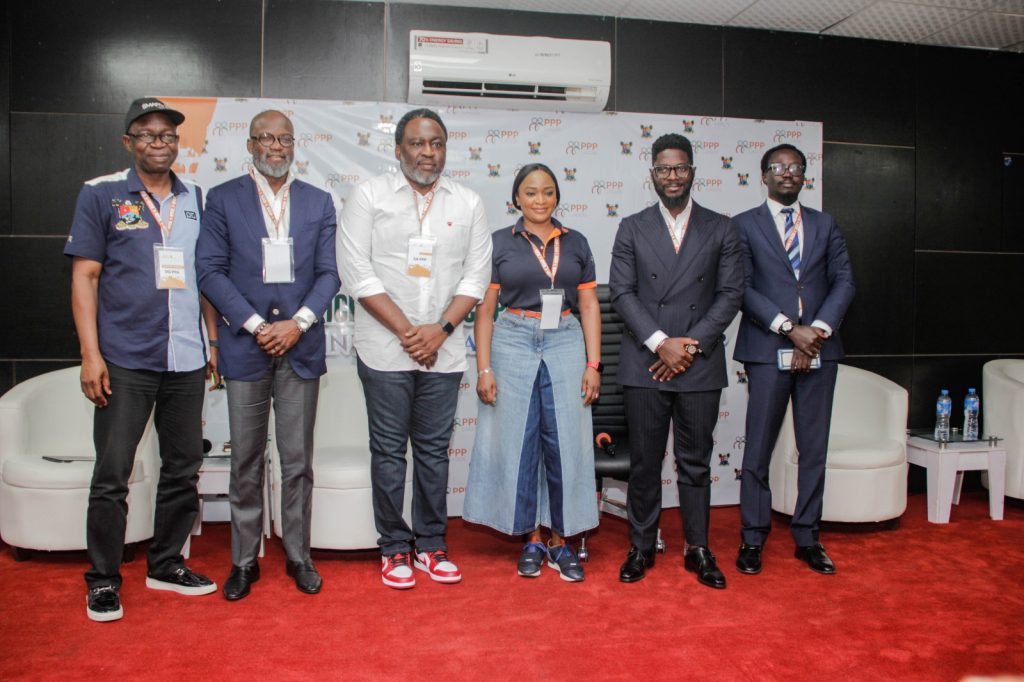 Born to the family of the Late Dr. Femi Adekanye and Erelu Olufunmilayo Adekanye of Akure, Ondo State, Sunloye has led the delivery of projects for many international and local boides, including UK DFID, World Bank, University of Massachusetts, Microsoft, Mckinsey, Rural Electrification Agency, Lagos State Government and Oyo State Government. Sunloye holds a Bachelor's degree in Computing from the University of Bedfordshire in England and two Master's degrees in Business Administration from the University of Pittsburgh Katz Graduate School of Business and Management of Information Systems from the University of Pittsburgh in the United States of America.
Before establishing his projects management firm in Nigeria in 2016, Sunloye worked as Business Intelligence Consultant with the automobile company, Audi, in the United States between 2011 and 2016. A football enthusiast, Sunloye runs his own football club, SnowLions Football Club of Lagos and as a humanitarian, he runs the SnowLions FC Foundation which is aimed at improving grassroots football and education of young footballers.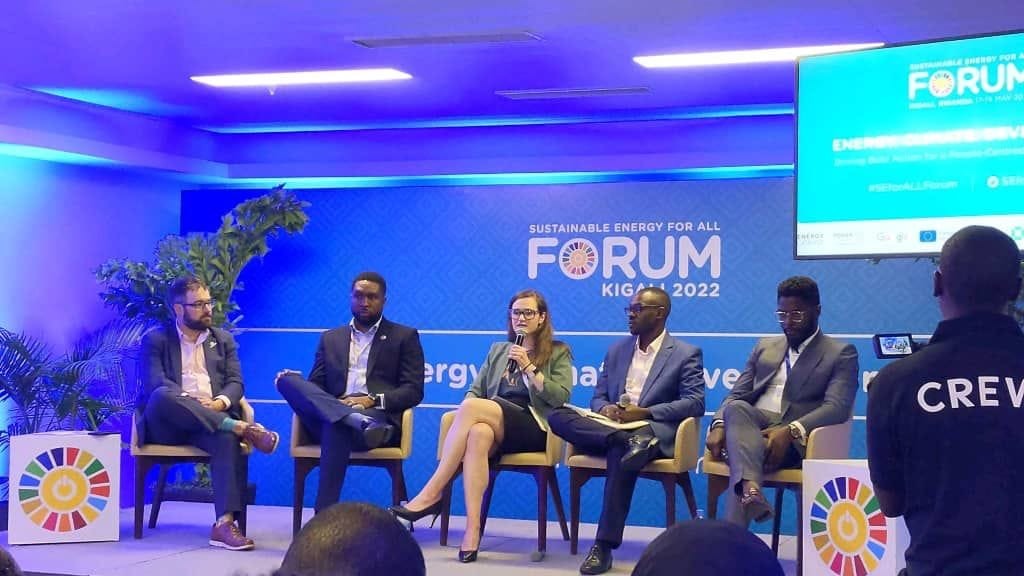 In this interview, Sunloye speaks on his background and work experience, as well as development solutions for Akure, Ondo State and Nigeria. 
What has been the major milestones and impact of your company, Vista Advisory Partners, in Nigeria?
We have had a lot of proud moments since our inception, but a few stand out in particular because it's directly tied to economic development. The first one that immediately comes to mind is the co-conceptualization of the Energizing Economies Initiative, a Rural Electrification Agency program that is providing uninterrupted power supply to MSME's in Nigeria. We've also played several technical and financial advisory roles in the energy space. These include collaborations with the University of Massachusetts to gather energy consumption data in 78 commercial clusters in Nigeria to facilitate the deployment of renewable energy solutions to those clusters. Vista also makes principal investments in development projects. For example, we co-founded 'Viathan', the first embedded generation and integrated energy services' platform in the country with a significant commercial and industrial customer base. Vista also supported the solar solution development in NEPA 1&2 and Isikan market in Akure, Ondo State.
Can you give us an insight into your development work with the Lagos State government and other government agencies in Nigeria?
We've collaborated with the Lagos State Government on a number of initiatives. Most recent of them is the coordination of the power component of the recently launched Blueline rail from its inception as a project to its current state as an operational entity. This is a huge achievement for the State and for us to be integral to its actualization is a milestone that makes us really proud. Furthermore, we were financial advisers to the Lagos State Office of the PPP on the Lagos State Medipark project – a 200-bed hospital project to be built in Ikoyi that will serve the indigenes of the State and provide medical tourism due to the diverse set of healthcare services it is billed to provide. There are other notable collaborations with Oyo State and Ogun State just to name a few.
What influenced your decision to go into grassroots football development?
It's simply my love for giving back to society and football. The infusion of those two is what influenced my decision to go into the grassroots. I've always enjoyed playing football and continued to do same when I moved back to Nigeria, we organized pickup games between ourselves and play a few tournaments. This exposed me to young football talents in the country. Sometimes you watch these players and wonder why they are not in the National teams. Players with exceptional technical ability and understanding of the game. I get really excited talking about them. After one of these tournaments, I and my partner discussed a world where we could provide support to these young players while also entertaining ourselves with their talent. This is how the SnowLions Football Club and SnowLions Foundation journey started. The football club is the sporting arm while the foundation is the philanthropic arm that provides secondary education that increases the employability of these young Nigerians.
How will you assess the administration of President Bola Tinubu so far? 
An objective assessment might not be possible at this point barely 5 months into his administration. The factors for doing so as far as I'm concerned need a much longer time horizon. My measures will be economic performance, social welfare and infrastructure development which are too difficult to make a judgment on at this time. That said, we can also look at the tone of the President through his policies and appointments, these I will say have been satisfactory. We all pray for effective execution of these policies and swift dismissal action on elements that undermine results.
How do you think some of the economic challenges like fuel price and exchange rates can be best tackled? 
Listen, in the simplest terms, these challenges are rooted in over dependence on importation resulting in larger USD outflows as compared to low exportation resulting in lower USD inflows. Essentially, we have a cashflow problem and at the very least we must do either of this or both: Increase USD cash inflow and reduce USD cash outflow. There is considerable literature on how to go about this, which all make sense from diversifying the economy to extending Nigeria's inputs in the oil value chain to creating exchange rate policies that respond to market forces to tax incentives that promote export to investment in infrastructure etc. There is no point going over those again but it's important to note that addressing economic challenges is a complex long-term process and we must consider the immediate social impact to minimize the burden on the most vulnerable in Nigeria. Some of the ways we can go about this presently is by showing a uniformity in purpose through fiscal policies. Government spending is still too large and must be reduced; If the people are being asked to tighten their belts, then Government must lead the way, trim the fat! These simple actions also backup policy that improve the confidence and effort which allows cashflows to improve.
There have been various reforms in the operations of the CBN in the last few years. What will be your recommendations to the new team in the CBN? 
Well, I'm not a banker so I wouldn't claim knowledge on how to transpose banking reform into operational success but I understand planning, operations and what you mustn't do if you want to be successful. My simple advice will be to ensure they have learnt the right lessons from the previous administration and find ways to institutionalize same. I generally don't spend too much time dwelling on mistakes, what I genuinely dislike is inability to learn. First, the importance of data gathering and the analysis plus interpretation of that data is absolutely crucial for the new team. There are times where we inadvertently take decisions to undermine our ability to do such. Take the issue of Form M collections, we've had a past where banks were not collecting new Form Ms and I also read recently about issues with some banks not remitting import duty collections to FGN and as such, the ports were not clearing Form Ms of importers with those banks. Which begs the question: How will the Apex Bank measure demand for USD and plan appropriately if its ability to collect accurate data on demand is already undermined? The importance of planning to execution is sacrosanct, the new team must be crucially aware of the correlation planning has to success. I know we all want results yesterday, hence the need to jump into execution but spend the time planning and ensure lessons learned are carried over in the operations of the bank.
You are from Akure. What is your opinion on the development of Akure as a state capital?
To develop Akure is to develop Ondo State, the first advertisement for any administrative good work in Ondo State will start in Akure whether you like it or not, as such substantive evidence for progress must also reside there. If you extend that logic a little further, it becomes apparent that the success of Akure's development as a state capital depends on the commitment of the state government, the engagement of local and diaspora communities, and the effective allocation of resources. Where we are lacking is the engagement of the Akure and other communities in the Nigerian diaspora. This block of talent and resources is too handsome in capacity to ignore, whoever holds the mantle in the State should put politics aside and tap into that resource pool actively and especially proactively. The era where State of Origin is intrinsically tied to willingness to give back is long gone. We must impress on them, engage them and present to them the challenges that need to be solved in a way to garner their support. If a development is to be embarked on, wouldn't you start with family and friends before strangers?
Some people feel it should be time for an Akure man to be Governor of the State. Do you share this sentiment? 
Akure is the center, and its role and importance in the polity of Ondo State cannot be overstated but I will really like to get away from this narrative because to get into it will be inferring that the development of Akure is tied to its son or daughter being the Chief Executive of the State. I do not agree with this. The Mimiko administration did a lot of good work in Akure but he is not from Akure. The current Governor has built a lot of roads in Akure but he is not from Akure. I want to make this clear, I am a very proud Akure Man. Anybody who knows me will tell you this but I won't sabotage the prosperity of millions just to say an Akure Man or Woman must be Governor. I will support what is best for Ondo State and will work diligently to ensure Akure is not left behind. There are many avenues for ensuring this happens both privately and publicly. That said, the sentiment is understood because Akure has a plethora of capable sons and daughters and the people are saying why not pick from a pool that already possesses an incredible array of talents. This is not derisive to other parts of the State but Akure is indeed special.
What are your general suggestions on how to develop Akure in particular and Ondo State in general?
Over the years, Ondo State has been widely known for investment opportunities in agribusiness, manufacturing, tourism, energy, and mining. A lot has been done on agribusiness in the past evidenced by projects like the "Red Gold" to promote cultivation and processing of oil palm and other major cash crops within the state for local consumption and export. Second to agriculture, different administrations have also made fruitful efforts to open new tourist centres through Private Public Partnerships (PPP); for example, the partnership between the State Government and La Tropicana Beach to operate Araromi Beach. In light of all previous efforts, some suggestions on the development of Ondo State can be segmented into short, mid and long term plans with emphasis on tourism, manufacturing and energy. In the short term, resources should be channelled towards maintaining and upgrading existing tourist centres. For example, more value can be derived from Idanre Hills like any other beautiful landscape like Olumo Rock if the former is well maintained and developed. In the Mid-term, moribund manufacturing industries should be revived. The likes of Nirowi Wood should be revamped with state-of-the-art equipment and processes. In the long term, beyond exploration of the Ondo state bitumen deposit, the State should actively work on the establishment of a processing facility for this natural resource. Essentially, we have to be intentional about the production of finished goods. But on paper these things don't seem difficult, the biggest issue is CAPITAL. How do we attract long term and patient capital into the State? We must build infrastructure, create intelligent and sustainable programs and create policies that allow for capital inflows. Do we have a dedicated Office of the PPP in Ondo? What programs are being run there to ensure we meet the conditions precedent for different types of capital – Grants, Subsidies, Loans etc? Money looks for good ideas and programs. Let's not be under any illusions here, there is MONEY, it's the intelligent ideas that weave through all the conditions for bringing in money that might be lacking.
There will be another governorship election in the State next year, what is your advice to the people of the State?
Go out and make your votes count. A candidate who shows he or she is putting structures in place for accountability is one that will immediately draw my attention. We must also remember to keep it peaceful to protect lives.
Do you see yourself jumping into the murky waters of partisan politics and running for a political office in future?
I'm interested in governance; I'm interested in the alleviation of poverty; I'm interested in a society that learns and produces for itself. I'm interested in the organization of society for prosperity that is proud and resilient. I'm open to ideas on how I can be part of a movement that is aligned with these interests.