Christians should Join Politics to Enrich Good Governance – Olusola Oke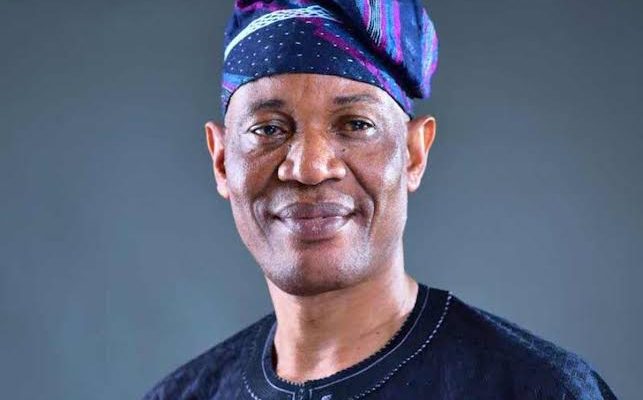 A chieftain of the All Progressive Congress, Chief Olusola Oke, SAN has advised christians in Nigeria to join politics and use their good values to change the political space. Oke said while delivering the anniversary lecture titled: Way Forward: The Roles of Christians in Nigeria Politics" at Event Hall, Mydas Hotel and resort centre, Owo.
Oke who was the Anniversary Guest Lecturer said religion and politics are related in the sense that the two are for the good of the people and society. He charges christians and elites to desist from the idea of labelling politics as dirty and sinful.
"It is advisable that religion should produce good adherents that would go into politics and use their good values to clean the mess in the political space, and enrich good governance as positive catalysts"
While acknowledging the roles of the church and leaders who are fervent in the faith, Oke espoused the good virtues of accountability, courage truthfulness of many christians leaders of note who have proven that religious leaders and men of faith are needed politics at the grassroot requires for Nigeria to be great.
"As I stand before you this moment, I remember, quite fondly, the unquantified sacrifices of First Civilian Governor of Ondo State and model Christian leader, Chief Michael Adekunle, whose remains lay peaceably within the sacred premises of the Cathedral Church of St. Andrew, Owo, where he worshiped and served in his lifetime.
"Pa Ajasin, against all daunting odds, distinguished himself as a Christian leader in politics. Grounded in his Christian faith, the legendary South-African Anglican Archbishop, Desmond Tutu, left indelible legacy as a peace builder through his anti-Apartheid activism and promotion of peace and justice. Tutu's great influence on the field of peace building and his mark on peace and reconciliation efforts rippled globally.
"First African Anglican bishop of West Africa, Samuel Crowther, laid enduring examples in this regard. Foremost Nationalist and first Bishop of Akure Anglican Diocese, Rt Rev. Dr. Emmanuel Bolanle Gbonigi, remains an undisputed hero of the faith whose political offerings to nation building continue to reverberate. And, of course, one of Nigeria's foremost public intellectuals is the current Bishop of the Roman Catholic Diocese of Sokoto, the Right Reverend Matthew Hassan Kukah.
"May I sincerely add that the Christian community in Owo must be proud of the efforts and accomplishments of my dear brother, distinguished colleague and leader, the governor of Ondo State, Arakunrin Oluwarotimi Odunayo Akeredolu, SAN, CON, that sets him apart as a fearless, truthful and accountable Christian and leader who speaks truth to powers. He is indeed a pride to us, Christendom and this illustrious Diocese. The list is long and virtually endless. These are testimonies of what Christian upbringing can bring to bear in public life."
He said the church as a must set up internal regulations to forestall any behaviour from any of its ranks capable of dwindling the credibility of the christian body in Nigeria.
"As the church in Nigeria remains a victim in the volatile political firmament, the church must also note that there is need to step up internal regulations to forestall dwindling of the credibility of the church"
He charges the church to continue to seek a better life for all.