Engage In Programs That'll Promote Your Ministry – ODHA Tells Diaspora Ministry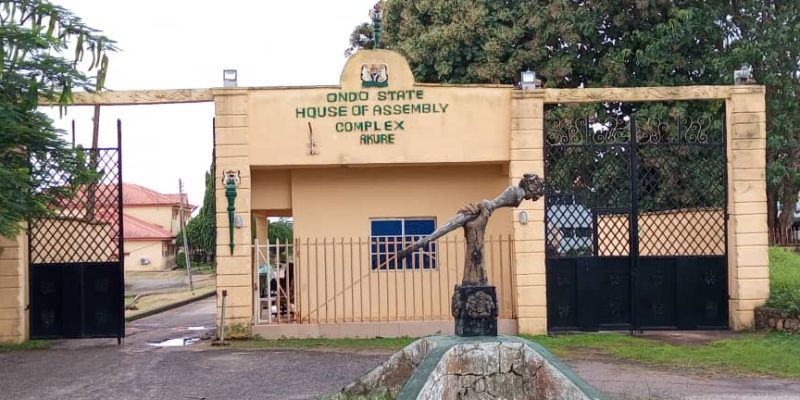 By Precious Oluwole
Ondo State House of Assembly has advised Ministry of Regional Integration and Diaspora Relations to engage in programs that will create awareness and promote the Ministry.
The Chairman, House Committee on International Relations and Diaspora Matters, Hon. Babatunde Fasonu stated this when he led other members on a familiarization visit to the Ministry of Regional Integration and Diaspora Relations in Akure.
He said "There's need for you to create a platform that will enable those people making traveling arrangements to communicate with you and in advance, find in our adequately to see if such arrangement is either null and void or will be of benefit for them".
"This platform will not only be for communication, it will also promote the state as a whole", he added.
Fasonu commended the management of the Ministry for their efforts in promoting the state.
Earlier in his address, the Commissioner for Ministry of Regional Integration and Diaspora Relations, Prince Boye Ologbese pointed that the ministry has the responsibilities of midwifing developmental activities/projects of Development Agenda of Western Nigeria (DAWN) Commission in the State and as well as collaborates with other States in the Southwest Region of Nigeria.
He added that the ministry also connects with the Ondo State citizens in diaspora, with a view to attract diaspora investments and engagements, thereby fostering socio – economic growth of the State.
He stressed that he is certain that the Ministry would achieve a lot under the leadership of the committee.
"The Ministry is intending to have a Diaspora Smart City and if the bill to establish it is officially passed, it will attract a global attention and will transform the economy of the state as a whole".
The Permanent Secretary of the Ministry, Mrs Lola Amuda while giving a brief of the Ministry opined that the mission of the Ministry is to support the realization of Ondo State's sustainable development aspirations by leveraging on the potentials in interest – State collaborations and opportunities in diaspora investment and engagement.
She further stressed that the ministry has the objectives of promoting a strong working relationship with all MDAs in Ondo State and outside the state, improving organized efficiency and refocus the ministry to deliver its mandate as it relates to the State's REDEEMED AGENDA.