My life is under threat, Akogun Omole cries out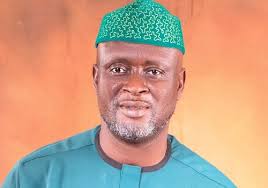 I have observed some strange faces trailing my car around the town since i returned to Ondo State after attending the Inauguration of our President H.E. Asiwaju Bola Ahmed Tinubu in Abuja.
The same situation is being observed around my residence in Akure.
I can only attribute this to the recent political crisis rocking the ruling All Progressives Congress (APC),in Ondo State.
The people behind my purportedly suspension and other party's leaders in my Local Government should be investigated by the security operatives over this.
I have been attacked before and I don't want to take any chances this around.
My name is Akogun Olugbenga Omole,a man who believes in time and season.I understand that everything a man gets is divinely given and that what will be will be.All my life,I have been grateful to God at every stage He has placed me.I have no regret for yesterday.I only have great hope for tomorrow.
The process of making official report of this security threat to relevant security agencies for necessary actions is on.
I also want to say that if anything happened to me or members of my immediate family, those fighting me within the APC should be held responsible.
Chief Olugbenga Omole.
Akogun of Oka Kingdom,Ondo State, Nigeria.
2nd June, 2023.