ODHA Confirms Odusola As Ondo CJ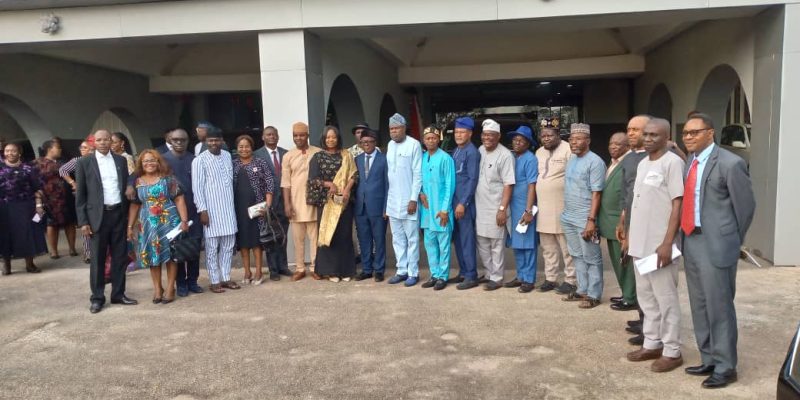 By: Precious Oluwole
Ondo State House of Assembly has confirmed Justice Aiyedun Olusegun Odusola as the Chief Judge of Ondo State.
His confirmation was approved yesterday at a plenary presided over by the Speaker of the House, Rt. Hon. Bamidele Oleyelogun.
The majority leader of the House, Hon. Oluwole Ogunmolasuyi while moving the motion stated that the report from the selection committee be considered and was seconded by Hon. Akintomide Akinrogunde.
The screening committee headed by the Speaker came up with the following report : He responded to all questions raised by the Committee in very eloquent and explicit order. He articulately highlighted her clear understanding of legal matters and policies of the present administration in Ondo State.
He was able to highlight his achievements in previous. Assignments on the Bench as well as his desires to do more if his appointment as Chief Judge of Ondo State is eventually confirmed.
The report also stated that he Provided excellent answers to all questions put across to him, he possessed the required experiences, Charisma and the much needed exposure to function effectively as Chief Judge of Ondo State, he possessed the required academic qualifications to function effectively if his appointment is confirmed, he is physically, mentally and emotionally stable and fit to accomplish the challenges on the position as the Chief Judge of Ondo State.
While congratulating Justice Odusola, the Speaker urged him to make sure he has a good relationship with all arms of government of the State. He also encouraged Justice Odusola to use his past experience to perform well and improve the judiciary.
In his reaction, Justice Odusola appreciated Governor Akeredolu and the entire 9th Assembly for their consideration,promising that he would improve on what others have done and make his period a momentous one.
In the same vein, the House also confirmed Hon. Mrs Omolola Akinseloyin, Barr. Omofunmilewa Jombo, Esq. and Mr Adeniyan Olatunji as Members of Ondo State Judicial Service Commission.