Seaport will Place Ondo State Permanently On International Map – ODHA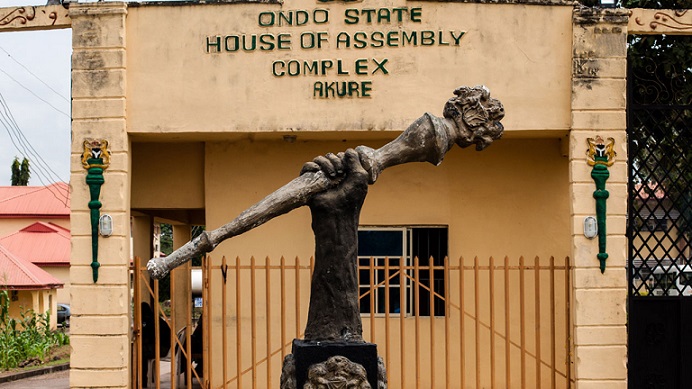 By Precious Oluwole
Ondo State House of Assembly has expressed joy over the long awaited declaration of Port Ondo by the Federal Government.
In a release signed by the State House of Assembly Spokesperson Akogun Olugbenga Omole, the lawmakers said the Seaport would not only increase the social economic status of the State, it would also generate revenue into the coffers of the Federal Government.
According to him,the Federal Executive Council presided over by President Mohammed Buhari gave the approval for the operating licence for the port at the FEC meeting held at the State House in Abuja on Wednesday May 17, 2023.
The development of the Ondo Multipurpose Port in Ilaje Local Government would be driven by investors through Public Private Partnership (PPP) within a 50 year concession period.
While describing the long awaited approval as historic, Omole appreciated the President for the good gesture, saying that the people of the State would forever be grateful to him.
According to the lawmakers, apart from the fact that the Seaport would create job opportunities for the people of the State, it would also place Ondo State permanently on the international map.
The lawmakers were full of appreciation to Governor Akeredolu, for his unrelenting efforts since 2017 when he took over the affairs of the State in ensuring that the approval for the operating licence is actualized.
"With this feat, Mr Governor has once again scored a fantastic and unforgettable goal ,in fact it's an 'hat-trick.
"We also appreciate the Minister for State Transportation, Prince Ademola Adegoroye for his collaboration with other relevant stakeholders at the Federal level to see that the port becomes a reality.
"It will be recalled that a couple of weeks ago the Ondo State House Assembly at a Plenary unanimously urged the Federal Government to do the needful by ensuring that Port Ondo comes alive and today it gladdens our hearts that it has come to pass, we are indeed grateful, the statement read".