ARA: Akure group marks anniversary, honours indigenes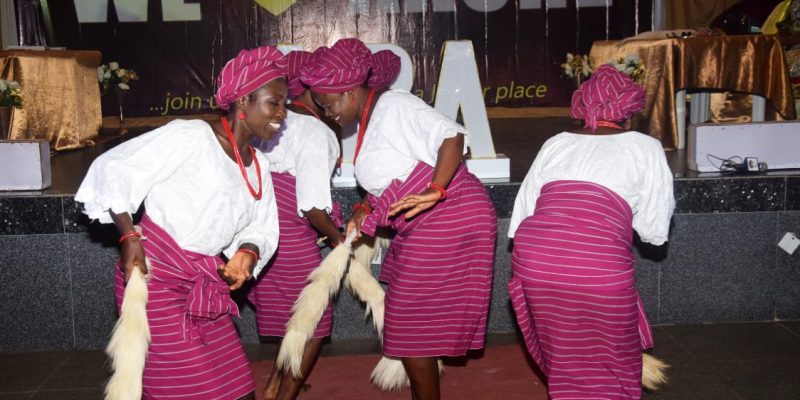 Samuel Edu
A socio-cultural group, Akure Reform Ambassadors (ARA), recently marked its tenth anniversary with a pledge to mobilize the people and residents of Akure for the development of the capital city.
The anniversary, which held at Ruby's Court Event Centre in Akure under the chairmanship of Rev. Luyi Rotimi, the Olujigba of Ijigba, witnessed the presentation of awards to ten distinguished indigenes of Akure and the inauguration of new officers for the group.
Delivering a lecture at the event, a former Special Adviser to Governor Oluwarotimi Akeredolu on Energy, Engr. Tunji Light Ariyomo, stressed the need for all Akure-speaking communities to be united and form alliance to promote their culture and tradition.
Speaking on the theme of the event: 'Akure: Bridging the gap between growth and development', Ariyomo said the desire to develop the Ancient city should be paramount among the people.
He noted that communities like Ilara-Mokin, Ipogun, Ijare , Igbaraoke, Ero, Oba Ile, Isinkan, Ipinsa, Isolo among other Akure speaking towns should be included in building Akure way forward.
Earlier in their welcome address, the Chairman, Board of Trustees and Chairman of the Anniversary Planning Committee, Mr. Olumide Ogunkua, called on all and sundry to promote Akure and its environs.
The President of the group, Prince Ebenezer Adeniyan, said likeminded indigenes of Akure came together to form the group in 2012 but its activities have been largely based on social media with intellectual debates of issues of development.
Adeniyan promised that the group will strive to take the lead in promoting the socio-economic development of Akure and her people, while urging the people of Akure-speaking communities to come together.
10 prominent Akure indigenes honoured at the event included Chief Rueben Fasoranti and Chief Olu Falae, who were both given Lifetime Achievement Awards.
Others included Olu of Olokuta, Chief Olatubosun Adebori Miller, the Special Adviser to the Governor on Intergovernmental Affairs, Bunmi Ademosu, Mr. Olumide Origunloye, Engr. Sunday Falae, Mr. Tolu Adedayo, Mr. Michael Oshodi, and the late Adedayo Omolafe popularly known as Expensive.
Some of the awardees including the Olu of Olokuta and Mrs Bunmi Ademosu enjoined Akure indigenes to always speak good about the city and shun divisive words that can truncate her existing peace.