Beware of Okada riders with hooded faces, Ondo Amotekun warns residents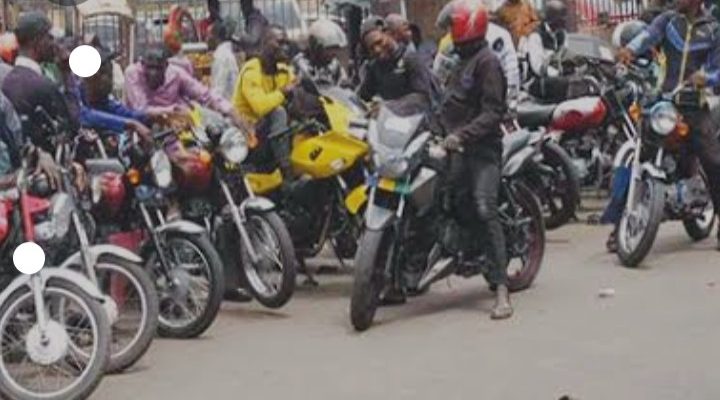 Ondo state Amotekun Corps Commander, Akogun Adetunji Adeleye has warned members of the public to desist from boarding Okada without SITA registration number or riders with hooded faces to ascertain their safety.
The warning follows the alarming rate at which members of the public who board commercial motorcycles otherwise known as 'okada' as well as passengers boarding cabs,
got missing during the day.
According to Akogun Adeleye who is also the Special Adviser to the Ondo state Governor on Security Matters, he lamented unsuspected members of the public have fallen victims of the dastard acts and this is unacceptable to us.
"As a consequence, we are working on breaking this syndicate and we need the public to stop boarding any Okada that does not wear SITA registration and without commercial registration number plate.
"Taxies that are not painted and numbered in commercial number should not ply the road again .
"Any taxi without registration number is assumed to belong to that syndicate and we are tracking them down, but we want to warn members of the public not to board such Okada or taxi otherwise, they may end up being hypnotised and kidnapped.
"This ungodly act is more rampant during the day and this is more reason Amotekun Corps is warning members of the public to be careful about the kind of Okada they would ride on", he stated.
Speaking further, Akogun Adeleye hinted, that once any Okada is not registered, members of the public should not board such.
"All those covering their faces with masks and ride Okada are all members of the sydicate.
"To further stem the tide of this latest tactics of kidnap, Okada riders with hooded faces, henceforth, are not allowed to operate in the state.
"No Okada rider should carry any passenger unless such person has been debriefed, satisfied and registered with SITA, otherwise they will be treated as members of the syndicate already arrested.
"This moment, it is not a case of seizing Okada , they will be arrested and prosecuted.
"Taxi drivers with unregistered number plate will face immediate prosecution and not their vehicles being impounded anymore", he warned.