FUTA Governing Council Inspects Ongoing Projects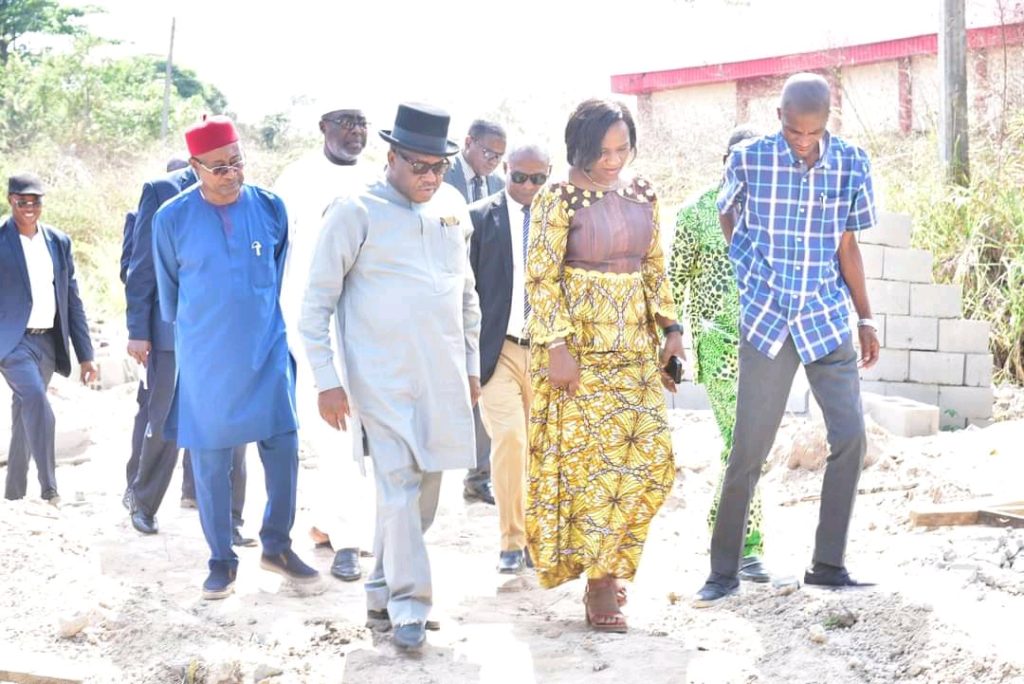 The Governing Council of the Federal University of Technology Akure, FUTA led by the Pro chancellor and Chairman, Dr Godknows Igali in the course of its meeting held between Monday January 30 and Wednesday February 1, 2023 inspected some ongoing projects in the University. The projects inspected included the new Health Centre, the Indoor Sports Hall, School of Computing, School of Engineering and Engineering Technology phase 2, Open Distance Learning, School of Basic Medical Sciences, the School of Environmental Sciences and the Department of Mining Engineering building complexes.
While addressing the site Managers and contractors, Dr Igali urged them to keep to time as any project that extends beyond the time frame given will attract sanctions from the appropriate quarters. He commended some of the managers of the projects for delivering a fast pace job and urged the others to hasten up while ensuring quality delivery of projects.
The Vice Chancellor, Professor Adenike Oladiji thanked the council for showing so much enthusiasm and support towards the development of the Institution.
Professor Oladiji urged the site Engineers to ensure that qualitative job is delivered as at when due.
She commended the Directorate of Physical Planning for always bringing the Management up to speed with the ongoing projects.
Speaking during the tour the Director, Physical Planning, Eng. Olutayo Boyinbode, thanked the Pro-chancellor and other Council members for taking time out of their busy schedule to pay the oversight visit which he described as timely.
He assured the Council that the Directorate would ensure that the contractors perform optimally through timely monitoring and assessment from his team.