Gov. Akeredolu lauds INEC over efficient discharge of duties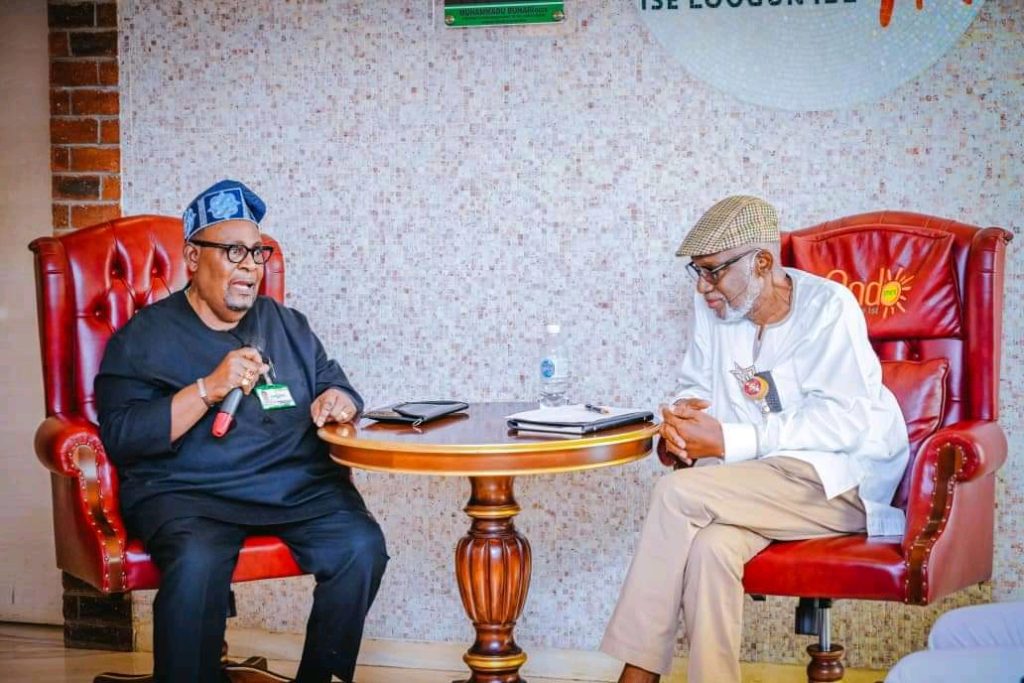 By: Toluwalope Jombo- Akinfolarin
Ondo State Governor, Arakunrin Oluwarotimi Akeredolu has noted that the Independent Electoral Commission (INEC) cannot be influenced both at the State and National level.
The Governor while receiving the Resident Electoral Commission led by the Retiring Commissioner, Rufus Akeju in his office, in Akure, the state capital, stated that INEC has improved greatly in discharging their electoral obligations.
"I'm happy that it's getting more and more difficult for anybody to influence INEC to rig the election. I have been involved in so many elections and I keep telling people, let us leave INEC alone." he noted.
He said, "It has become more difficult now, because whether we like it or not, INEC has improved on its work over time, and I want to congratulate you and the chairman for the good work you are doing."
While commending the great works and support Rufus Akeju has done for the Ondo State government and its citizens, the Governor stated further;
"For the fact that you will be retiring this soon, I was shocked too because I thought you still had more years to spend but anyway, nobody wants to work endlessly without plans to retire. No doubts, not everybody had that opportunity to retire from work with the weight of evidence on your side. Go and rest, I'm sure you will still be into others things, maybe politics or which thing you happy with. I'm happy for you."
Arakunrin Akeredolu while also highlighting the achievement s of the retiring chairman said during his time in the state, no election has been inconclusive, and election rigging has also reduced drastically.
The Governor further noted that the INEC Servers and BVAS has been exceptional since their inception.
"At least with this BVAS we can have double verifications both virtual and electronic. If we have that for any election it would be a great one."
The Governor further suggested that to make people get their Permanent Voters Card, the INEC must add other values to it to make it more appealing aside for it's voting function.
Meanwhile, Earlier, the retiring Resident Electoral Commissioner, Rufus Akeju appreciated Ondo State government and all citizens of the state for their collaboration that existed during his tenure.
"I thank God for our lives just as it looks like I started here just like yesterday.I can say without any doubt in my mind that I have enjoyed maximum support from the state government and all citizens in this state".
Akeju explained that the success he enjoyed was attributed to the cooperation and the work ground given to him by the Arakunrin Oluwarotimi Akeredolu administration.
Present at the event are Deputy Governor, Lucky Aiydatiwa; the Secretary to the State Government, Princess Oladunni Odu; the Chief of Staff to the Governor, Chief Olugbenga Ale, amongst other State Executive Council Members.