Ondo Assembly Passes 2023 Budget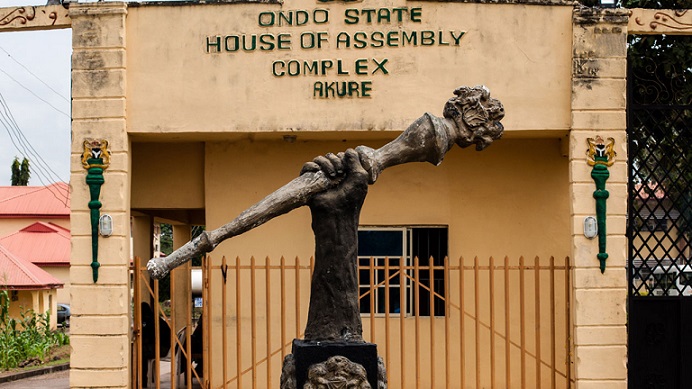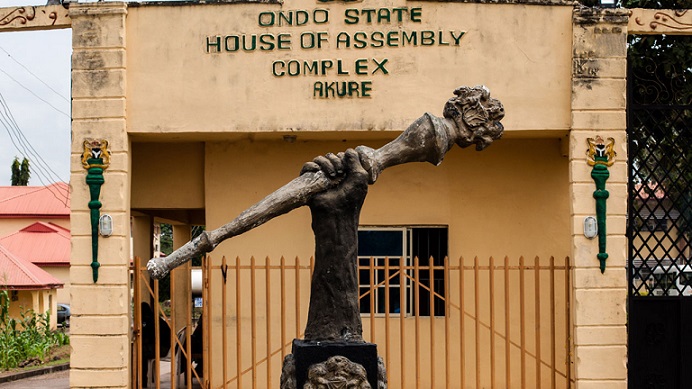 By: Precious Oluwole
The Ondo State House of Assembly, yesterday passed the year 2023 budget into law .
Governor Oluwarotimi Akeredol had presented a total budget of N272.735,638,983.00 billion for the 2023 fiscal year to the Assembly, few weeks ago.
The State Government in the budget, is to spend a total sum of N275,979,184,000 billion in the 2023 fiscal year. N129,839,411,000 billion is for recurrent expenditure while N146,139,773,000 billion is for capital expenditure.
The House had earlier committed the budget proposal to the House Committee on Finance and Appropriation for scrutiny and defence by MDAs which ended last week.
The budget, tagged "BUDGET OF SHARED PROSPERITY' is higher than that of the 2022 fiscal year which was N199,282,437,000.00 billion .
Presenting his report at a plenary presided over by the speaker of the House, Rt. Hon. Bamide Oleyelogun, the Chairman, House Committee on Finance and Appropriation, Hon. Akintomide Akinrogunde said the Committee observed among others that the fiscal document takes cognizance of the economic realities.
He therefore urged all Ministries, Departments and Agencies (MDAs) to ensure that provisions of the budget are applied to the needs stated therein.
He implored the State Government to take necessary steps that will propel all income generating MDAs to embark on more result oriented internally generated revenue drive in line with extant laws.
He advised that all MDAs that have desired to exceed their revenue generating targets should be given the required support to succeed.
He also encouraged other lawmakers to consider the fiscal document for passage, having undergone necessary scrutiny.
After the Speaker subjected the report to critical debate at plenary, it was unanimously adopted for passage through a majority voice vote.
The approved budget was slightly increased by 3.3 percent.
Also at the plenary, a bill for a law to amend the Ondo State Law Commission, 2006 to change the tenure of the members of the Commission to part time tenure of office scaled through second reading as well committed to the appropriate committee.
A matter of urgent public importance was also raised on the arbitrary killing at Koseru Ward in Odigbo Local government by the Deputy Speaker,Revd. Samuel Aderoboye on the floor of the House which was condemned in strong term by the lawmakers.
In its resolution, the House directed the appropriate Committees to invite the security operatives, community leaders of both sides in order to find a lasting solution.